Medical Practice: Athens, Thessaloniki, Nicosia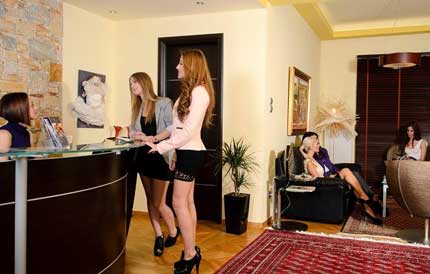 Our medical practice is located at 17 Dimitriou Soutsou in Central Athens, which is also within walking distance from the Hilton hotel and Holiday Inn. The nearest tube station is Megaro Mousikis (Mavili Square) next to the American Embassy.
Patients from northern Greece or patients from abroad are able to have a consultation and surgery with Dr Kapositas in Thessaloniki as well.Our Medical practice there is located at 86 Mitropoleos street in the city center, 5 minutes walking distance from the White tower.
Our office in Cyprus is located at 55-57 Andreas Avraamides street, Strovolos, Nicosia
As well as having our consulting room, where clinical examination, digital photo shooting and the computer simulation of the post-operative result take place, we also have a hygienic and comfortable procedure room for the change of gauze bandages and other treatments such as "injectable materials" used for the combat of wrinkles.
Appointments are arranged by our office manager on +30210 6401004 and is available 24hours, seven days a week.

Our hospitals offer a high level of medical care with friendly and highly educated medical personnel.
Bioclinic Athens
15 Marinou Geroulanou
11524 Athens
Tel. +30 2106962600
Bioclinic Thessaloniki
86 Mitropoleos str
54622 Thessaloniki
Tel +30 2310372600
Cyprus


55-57 Andrea Avraamidi,
Nicosia, Cyprus
Tel :+357 22 200300

1 Alternatively please call directly Dr Kapositas office in Athens +302106401004 (24-hours)

Read more about our medical facilities in Athens, Thessaloniki, and Nicosia